About us
The heritage of KitchenKnives.co.uk dates back to 1899 when it was established by Peter Maturi Senior. Peter Maturi senior was born in Pinzolo, Italy in 1880. He was one of 25 children and, aged 16, he accompanied his elder brother, Pio to Lugano, Switzerland where he worked until 1898 when he along with four of his other brothers came to England to set up a business of his own. Through hard work and determination in 1899 he opened his first shop, number 5, George Street, Leeds.
He built the business primarily by serving other local businesses and with only a bicycle and a barrow, he sharpened knives and scissors in hotels, restaurants and tailoring factories all over Leeds. In 1911 he exchanged his barrow for a motorcar and through his tenacity and resourcefulness his business continued to expand.
In 1943 he moved the business to larger premises on Ludgate Hill and later in 1955 to 'Rainbow Corner' on Vicar Lane. In 1955 he also built a new mobile workshop and with the help of his two sons Alfred and Peter, he continued to expand the sharpening service and the big blue van became a very familiar sight in and around Leeds. His wife Esther was also very much involved in the business and with her flare and expertise Peter Maturi & Sons rapidly became well known as a retailer of good quality merchandise.
In 1956 aged 76 Peter Maturi senior passed away however his family continued to build on the business that he created. In 1961 the business relocated to a new development in Eastgate and it remained there until 1996 when it returned to Vicar Lane. In 1999 the business celebrated its centenary and played host to well known TV chefs including Anthony Worrall Thompson, Brian Turner, James Martin and Nick Nairn.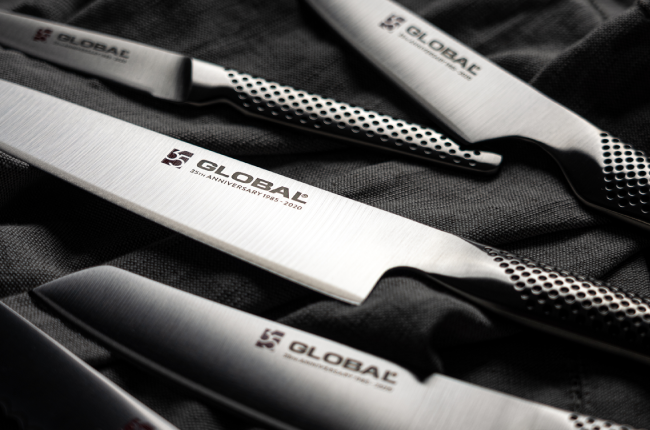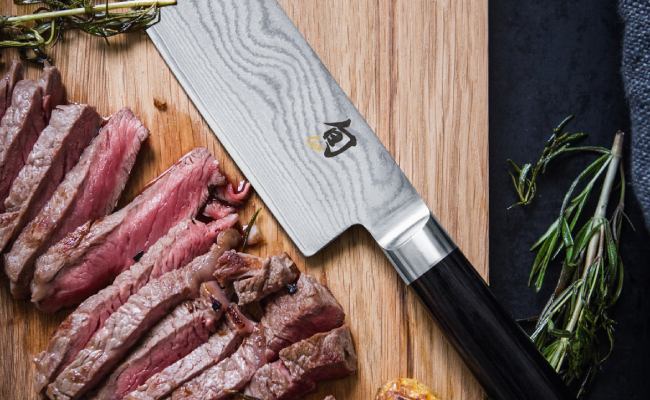 In 2015 the brand was acquired by Gastronomy Plus Ltd. We are proud to continue providing these fine-crafted items to you and you'll find that we're pretty enthusiastic about our collection of knives and one of the reasons we stock a relatively small range o is to ensure that the overall quality of everything remains high. It's one less thing for you to think about!
KitchenKnives.co.uk (part of Gastronomy Plus Ltd.) is a small company but our passion for quality knives knows no bounds. We are well known for our wide selection of kitchen knives, from the world's top brands including Global and IO Shen. However, where we come into our own is with the more unique pieces from Japan, specifically the Tamahagane San Tsubame Micarta series and the handmade Tojiro range